Ahmed Naif Ali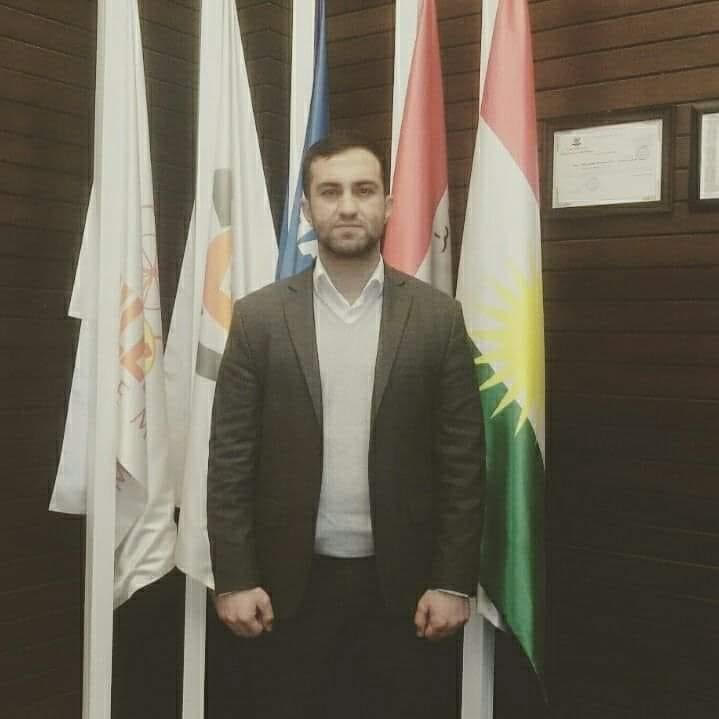 Assistant Lecturer
College of Nursing
Department of Nursing
This email address is being protected from spambots. You need JavaScript enabled to view it.
Ahmed Naif Ali has a Master degree of Psychiatry and Mental Health Nursing and bachelor degree of nursing from Hawler Medical University. He also got a diploma of nursing. he is a clinical instructor at College of Nursing/Hawler Medical Univerity, he is certified in the field of emergency and advanced life support professional, he has been worked as mentor in emrgency care and traumatology. he has certificate on pharmacovigilance and marketing management of scientific events on pharmacology and lecturing.
I would like to work on the reaserchs that are links the mental disorders and physical diseases. Also factors that predispose more likely puting patient to face anxiety and pyschoneurosis. Working on behavioral therapy and its effect on mental rehbilation
1. Diploma of nursing department/Hawler medical intitute (2008_2009)
2.bachelor degree of College of Nursing/Hawler Medical University(2014_2015)
3. Master of Psychiatry and Mental Health Nursing (2022-2023)
1- Clinical Instructor :
HMU – College of Nursing - Erbil
August 2018 – Present
Teaching student nurses or other professionals in classroom, laboratory and clinical environments utilizing an approved curriculum and visual aids. Staying aware of the developments in the world of nursing so that they may
incorporate them into their studies and teachings. In addition to working in college classrooms instructing in medical and surgical cases.
2. Product manager
Aristo Pharma Company
March 2022- 2023 may
Managing and regulation of marketing team, marketing strategies development, field force, budget development and monitoring, sales force management.
3. Marketing Manager
Labatec Pharmaceutical
August 2021-2022 april
4. Marketing Supervisor & Corporation Relation Manager:
Hawkary Pharmaceuticals Company – Erbil
July 2018 – 2021
Writing and presenting press releases to enhance awareness of store events, external event sponsorships and strategic partnerships, Developing and maintaining promotional relations with local physicians, community
organizations and businesses, Performing as advocate as well as information source in store for graphics standards and regional marketing programs, Preparing marketing strategy and writing action plans to attain specific objectives, Coaching and training medical representatives.
5. Licensed Nurse & Practitioner :
Erbil, Rizgary East and West Governmental Hospitals – Erbil
July 2017 – July 2018
Providing bedside patient care and generally assigned to one specific area in the hospital, such as maternity or pediatrics, Intensive care (ICU) or Emergency room (ER), surgery, oncology, and cardiology, Giving patients
intravenous (IV) lines for fluid, blood or medication, administering medications, conducting diagnostic tests and keeping patients as comfortable as possible, also aiding doctors during exams and procedures and keeping records of vital signs and symptoms.
6. Medical Representative :
Hawkary Pharmaceuticals Company – Erbil
March 2015 – July 2016
Arranging appointments with doctors, pharmacists and hospital medical teams, which may include pre-arranged appointments or regular calling, making presentations to doctors, practice staff and nurses in GP surgeries,
hospital doctors and pharmacists in the retail sector, organizing conferences for doctors and other medical staff, planning work schedules and weekly and monthly timetables with the area sales team or discussing future targets
with the area sales manager.