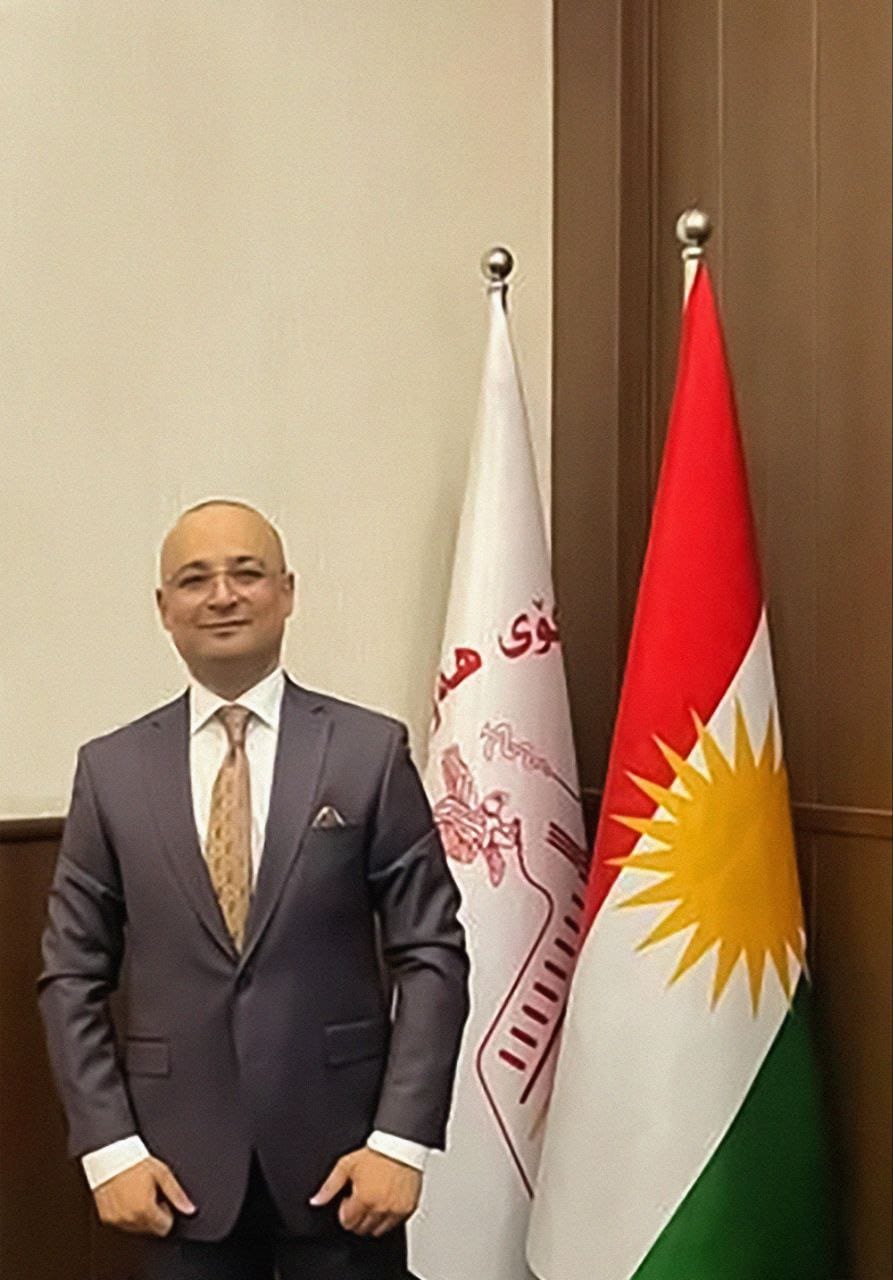 Dr. Govand Sh Tawfeeq
B.Sc. Biology, MSc., PhD. Physiology
Head of Clinical Analysis Department
This email address is being protected from spambots. You need JavaScript enabled to view it.
Department of Clinical Analysis
Dear visitors, we would like to welcome you to the department of clinical analysis located at the College of Pharmacy in Hawler Medical University. The department is primarily engaged in the teaching of clinical laboratory science, which is one of the most important components of the medical system, including several different disciplines, which are divided into four main tracks. Dr. Govand Shafeeq Tawfeeq is currently the head of the department of clinical analysis. In 2001 he graduated from the college of science in the university of Salahaddin. In 2010 he received his master's degree in physiology from the college of pharmacy in Hawler Medical University. He completed his Phd in 2022 in physiology. In 2022 he was inaugurated as the head of the department of clinical analysis. The teaching and research facilities in the department include standard laboratories with relevant equipment supports in addition to other useful items of equipment accessible to other Department from College of Pharmacy.
It is concerned with studying the chemical changes that occur in the human body as a result of diseases by measuring the concentration of different chemicals using the latest methods of measurement and analysis.
Hematology and blood transfusion
Hematology is concerned with studying the pathological changes that affect the red and white blood cells and platelets such as anemia and leukemia. Blood transfusion is also concerned with the safe ways of transferring blood and its components from blood donors to those in need.
It focuses on the investigation of the mechanisms and operations of a living system. Physiology is a branch of biology that focuses on how organisms, organ systems, specific organs, cells, and biomolecules perform the chemical and physical processes necessary for a living system to function. 
It studies the cells and tissues and the changes that occur in these cells and tissues in case of disease
Mission
This department's goal is to provide students with a high quality of teaching consisting of the most recent scientific knowledge. In addition, the department aims to enhance the state-of-the-art research and to give students a well-rounded education in the sciences. The Department offers a postgraduate program in physiology, pathology, and clinical biochemistry that leads to the degrees of MSc and PhD.
Vision
The departments vision is to give to students a competent level of knowledge, understanding, application, and evaluation skills necessary for a medical laboratory science position. Furthermore, to be resourceful, flexible, and well-prepared individuals looking to work in and lead the medical laboratory sciences area and to add to the corpus of knowledge in the relevant fields. Students will also be receiving excellent pathology research and education, offer cutting-edge diagnostic pathology services.
| | |
| --- | --- |
| Staff names | Scientific title |
| Dr. Govand Sh Tawfeeq | Lecturer |
| Dr. Shatha Rouf Moustafa | Professor |
| Dr. Abdulqader azeez Al-Naqshabandi | Assistant prof. |
| Dr. Bushra Ahmed Hamdi | Assistant prof. |
| Dr. Sanaa Gadbaan Hama | Assistant prof. |
| Dr. Ava Taher Ismael | Assistant prof. |
| Dr. Rafal Abdulrazaq Alrawi | Assistant prof. |
| Dr. Mohammed Yousif Merza | Assistant prof. |
| Dr. Abdulrahman Jawdat Mohammed  | Lecturer |
| Dr. Mohanad Salah Mawlood | Lecturer |
| Msc. Abdalmuhaim yusif sharef | Lecturer |
| Msc. Rawaz Dalzar Tawfeeq | Lecturer |
| Msc. Azheen Sedeeq Ahmed | Assistant lecturer |
| Taha Mohammed Maaroof | Master |
| Naz Hawri | Master |
| Renas Rebwar Younis | Higher diploma |
| Sarah Izzat Bihnam Muttosh | Lab Assistant |
| Veen Abdulrahman Rasol | Master |
| Saya Latif Abdullah | Lab Assistant |