The Directorate of Quality Assurance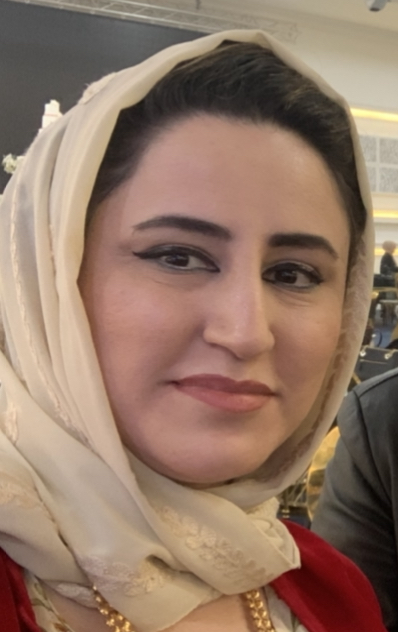 Head of Quality Assurance Unit
Lec. Dr. Aveen Nozad Adham
Msc, Ph.D in Pharmacognosy
Email: This email address is being protected from spambots. You need JavaScript enabled to view it.
Tel: 07504681315
Name of staffs
Dr. Asmaa Awni Haydar
Proff. Dr. Shahla Jihad
Anoosh Bashir Hagop
Maasuma Salih Rasul
The University's quality assurance was established at 2009 to preview issues associated with ensuring the quality of education, and follow the process of academic staff's development at College of pharmacy.
Mission:
Our quality assurance program's objective is to reassure students about the academic standards available at the university. The program's goal is to foster societal support for the teaching, learning, and research activities carried out by the HMU's higher education system. Our quality assurance program aids in achieving a high level and guiding their development in a way that would enable them to meet the high standards of excellence for which prominent worldwide universities are known. Our graduates are proud of their degrees from HMU since they know they met the same standards as prestigious universities throughout the globe. Our goal is for students, faculty, and administrative personnel to comprehend and put into practice practices that adhere to the Hawler Medical University's quality standards.
Vision:
The Quality Assurance team at HMU plays a strategic role in putting best practices into practice to produce favorable results for students and alumni.
For the university to remain competitive and sustainable in the globalized education field, academic qualifications of the highest caliber require fitness for purpose, effective management, and graduate employability, standardization of procedures, and innovative teaching, learning, and community engagements.
Objectives:
To fulfill the university's goals in regards to quality and academic accreditation to intensify initiatives to raise the university's academic and professional standing among the best local and regional universities. to encourage a quality-oriented culture among university students. to keep track of academic and administrative units' performance evaluations and quality assurance. Delivering top-notch data and services for research, data analysis, decision-support, and strategic planning to ensure institutional effectiveness
Three categories are used in the Hawler Medical University quality assurance process:
Student Feedback (SF): The process of Student Feedback (SF) via online system.
Continuing Medical Education (CME): The process of CME via online system.
The CME scores requirement for teaching staff according to academic title is presented in the following table:
| | | | |
| --- | --- | --- | --- |
| Academic title | Total required scores | Active | Passive |
| Professor | 60 | 35 | 25 |
| Assistant professor | 50 | 28 | 22 |
| Lecturer | 35 | 16 | 19 |
| Assistant lecturer | 25 | 10 | 15 |
Teacher portfolio: The process of Portfolio evaluation via QA online e-system.
Portfolio Evaluation Grade and Score
| | | | |
| --- | --- | --- | --- |
| A | B | C | D |
| 4.6-5 | 3.6-4.5 | 2.1-3.5 | 1.0-2.0 |