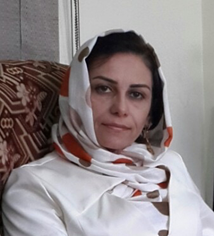 Prof. Dr Hamdia Mirkhan Ahmed Pirany
The Dean
This email address is being protected from spambots. You need JavaScript enabled to view it.
In the Name of Allah, the Most Beneficent, the Most Merciful
Dear colleagues and students, I would like to welcome all of you to the HMU campus and the College of Health Sciences which is the pioneer university in establishing paramedical training not only in the Kurdistan region but also in Iraq. Our vision is to improve the health of our community through fostering highly qualified graduates in several paramedical professions. Although our college has five departments now (Medical Microbiology Department, Clinical Biochemistry Department, Physiotherapy Department, Public Health Department, and Nutrition and Dietetics Department), it has potential capacity to open other departments in the health arena. Our focus is on quality teaching and learning through implementing new pedagogical methods and improving the skills-based knowledge of our academic staff. We intend to make the college a leading scientific center for conducting research in the basic medical sciences.
It is our mission to develop professionals with a global perspective, who are willing to take an active role in the progress of health sciences and technology. Furthermore, we will strive to establish links with international institutions, as well as, improving our university ranking and accreditation by applying essential standards.
Our theme is "Students are future and capital of our country. Proper fostering them means a bright future for our country".
We welcome any ideas for improving the scientific activities of our college, and in increasing students' level of knowledge and practice.