Sazan Manaf Azeez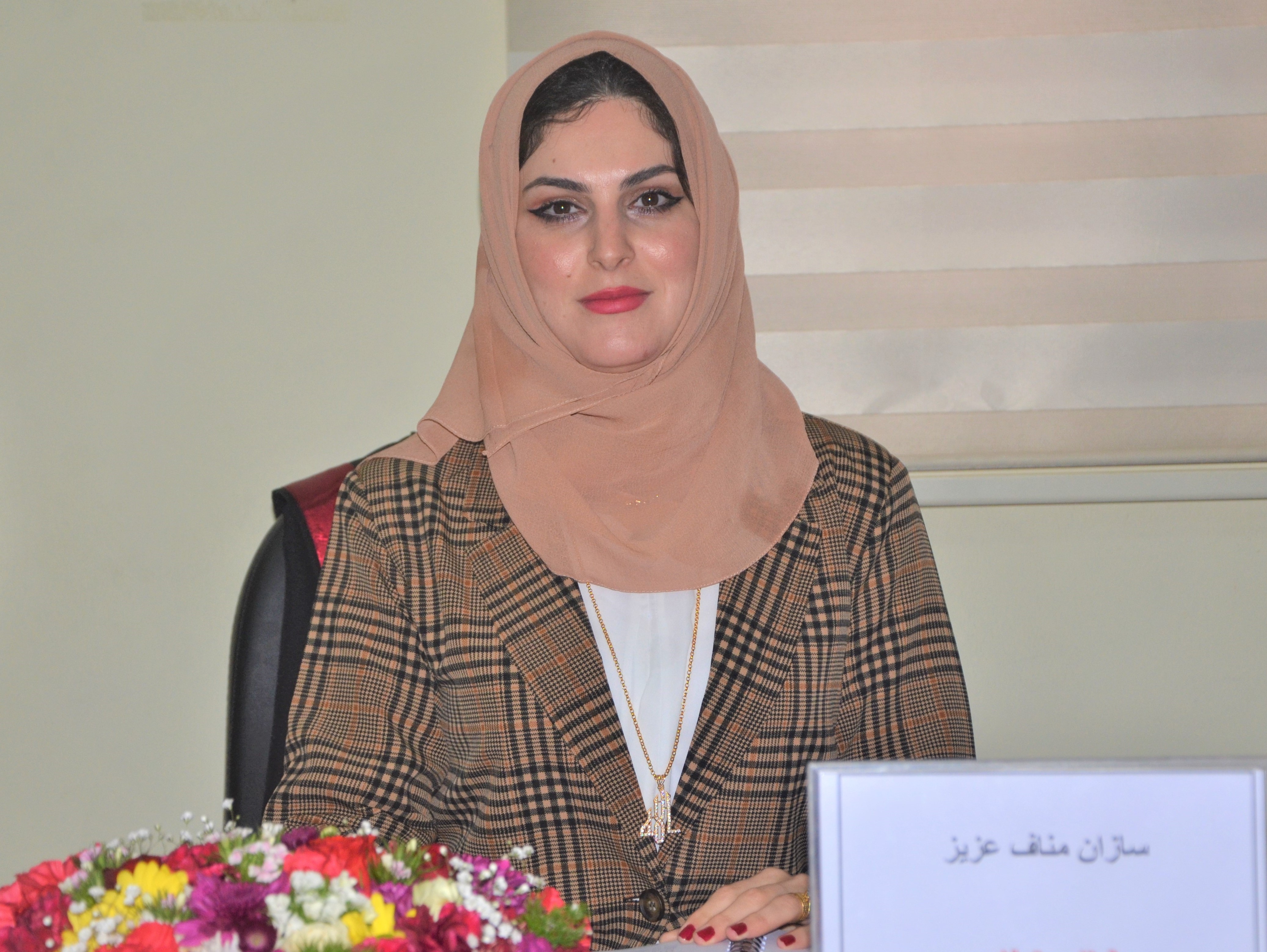 Assistant Lecturer
College of Dentistry
Department of Conservative Dentistry
This email address is being protected from spambots. You need JavaScript enabled to view it.
currently an assistant lecturer in the conservative department at college of dentistry/HMU
at 2013 Bachelor in oral and maxillofacial dentistry (BDS) (first class)
2nd top ranking in over-all 5th years of college courses among students
Graduation Grade: Very good
2014 Permanent establishment at hawler medical university/college of dentistry as teaching staff in the conservative department.
2019 Master in esthetic and operative dentistry (conservative department)
Excellent degree in thesis discussion
Very-good degree in theoretical courses
participated in many international and local dental conferences for new and updated information as being update it is necessary for all academic teachers.
participate in modern pedagogical courses for about 6 months which gives modern and inspiring teaching styles and activities that allow students engagement with the class and modern way of evaluating student's level of educations and assessments.
"There is no limit to education and knowledge because life never stops teaching"
The more you learn the more you know and the greater the responsibility.
Effect of Different Surface Treatments on topography and flexural strength of CAD/CAM full-contour zirconia restorations
- Impression Taking of Implant-Supported Fixed Partial Dentures
- Tooth Surface Loss
| | | | |
| --- | --- | --- | --- |
| Title | Journal | Year-Vol. | DOI |
| qualitative and quantitative evaluations of topography for CAD/CAM all ceramic zirconia after different surface treatments | Erbil Dental Journal | 2019-2(1). | https://doi.org/10.15218/edj.2019.06 |
From-To

Degree

College/University

Country

2009-2013

Bachelor

(B.D.S.)

Dentistry/ HMU

Iraq

2017-2019

Master of Science in Conservative Dentistry

Dentistry/ HMU

Iraq