Shereen Ismail Hajee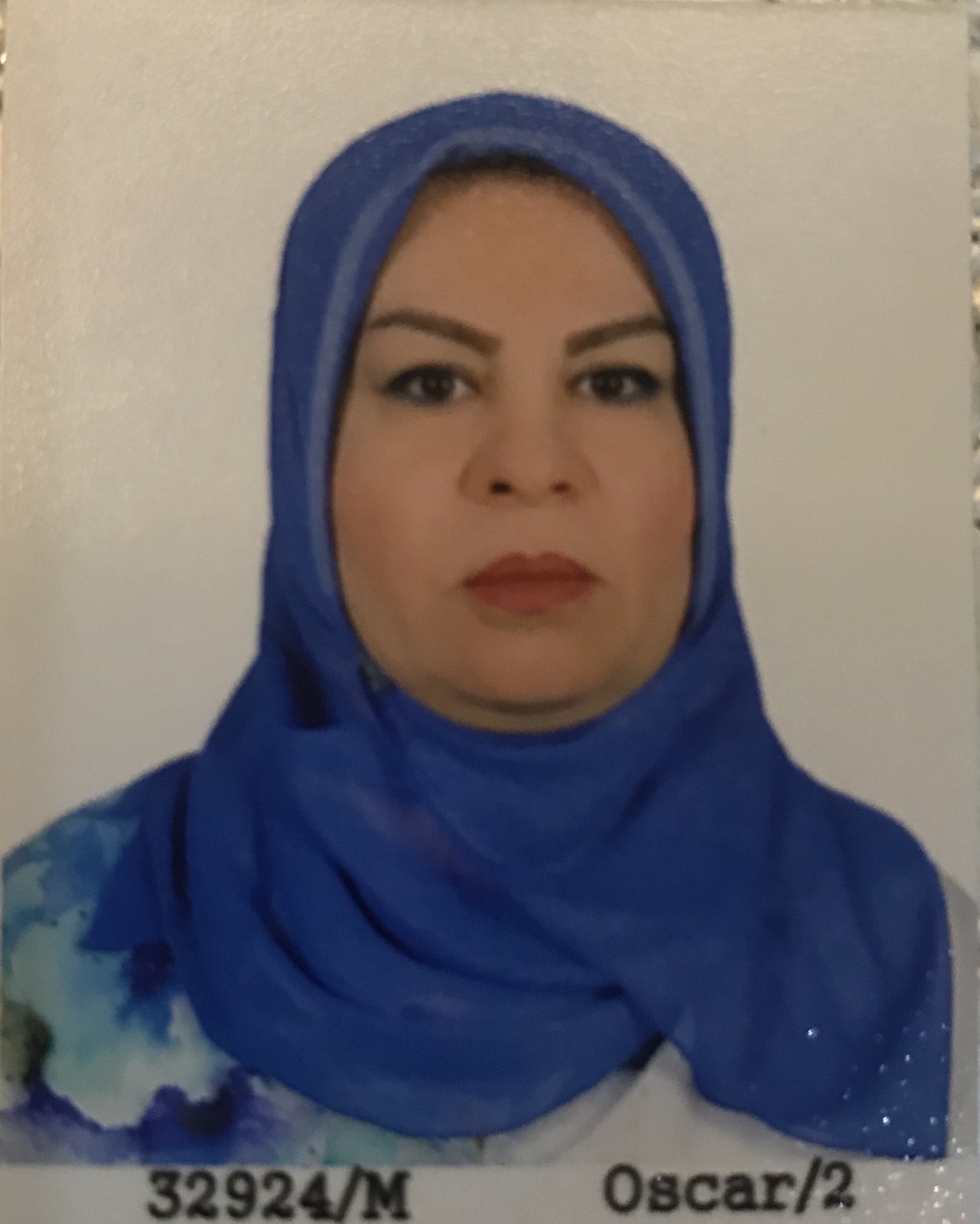 Assistant Professor
College of Medicine
Department of Basic Sciences
This email address is being protected from spambots. You need JavaScript enabled to view it.
I'm graduated from physics department/ college of science/ Salahaddin University- Erbil, and worked as a physicists in biophysics lab for 4 years. I awarded MSc degree in biophysics in 1999 the title of my thesis was "a new methodology of electrotherapeutic treatment of poliomyelitis" and working as assistant lecturer in biophysics department.
At 2012 I awarded PhD degree in Biophysics under the title of "protein-protein interaction and its possible roles in the formation of amyloid fibrils (amyloidosis)"
now lecturer in college of medicine/pharmacology and biophysics department,
participation in teaching biophysics for the first year medical students, since 1999 and also participation in teaching Msc post graduat candidates for 2017-2018 acadimic year.
1. effect of hair removal laser light on thyroid function
2. effect of mobile phone on bone conduction and hearing threshold level among colleges students.
3. reference range for bone mineral density and prevelence of osteoporosis in kurd population.
dose optimization of cone_ beam computed tomography CBCT by manipulating beam parameters and their effects on thyroid and salivary glands without changing the image quality.
https://scholar.google.com/citations?user=hfi22swAAAAJ&hl=
1. Hajee Sh I., Harki E M T. Invetigation of the effects of therally-induced phase transition on the protein-protein interaction using static light scattering.. Zanco Journal of pure and applied sciences, (2011)Vol.23,No 3
2.Hassan F F., Hajee Sh I., Abdulla T N., Assessment of level of radiation leakage at certain scientfic stores.DJM2017 No375 Vol. 1510
3. Hajee Sh I., Investigation of protein-protein interaction and its possible role in the formation of amyloid fibrils. oral presenter in internatioconference
4. Hawez Sh. W., Hajee Sh. I. Comparing the effects of ultrasound and Microwave physiotherapytreatments on Knee Osteoarthrtis by measuring Osteocalcin level and Erthrocyte Sedimentation rate in blood.(2020) vol. 17. No.3 https://doi.org/10.29333/ejm/7810
5. Zhang G.,Luo W., Hajee Sh. I., Gong H-Ch., Atomic force microscope observation of athletes' hemoglobin imaging. Cellular and Molecular Biology,(2020),66,7,14
6. Hajee Sh. I., Neuromuscular stimulation program for ICU patients.International Journal of Hospital Research.,(2021)vol10 issue 3.
PhD degree in Biophysics 2012- from Hawler Medical University/College of Medicine/Pharmacology & Biophysics department
Msc degree in biophysics 1999- from Salahaddin University/College of Medicine/Biophysics Department
BSc degree in physics 1992from Salahaddin University/College of Science/Physics department.
Head of Examination Committee since 2016- 2017,2017-2018, 2018-2019
Registry of college of medicine, HMU.