Hero I. Kareem Jabbary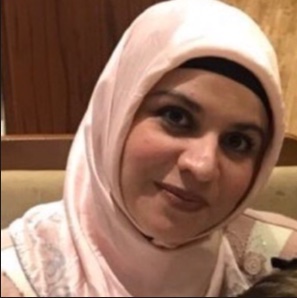 Assistant Lecturer
College of Medicine
Department of Medical Education
This email address is being protected from spambots. You need JavaScript enabled to view it.
Hero I. Kareem Jabbary has completed her Master degree in 2013 in Public Administration in the University of Nime's in collaboration with Lebanese French University. She is the Coordinator of Personal Development Longitudinal Theme and an Assistant Lecturer in College of Medicine/ Hawler Medical University. The Research has been focused on Administration and Job Satisfaction. She has more than 15 years experience in adiminstarion and management. TOT certified and got training on Personal Development, Leadership, Medical Education, Effective Communication skills and how to teach it, How to teach and assess Personal developmet and many more. In addition she can talk four languages; English, Arabic, Turkish and Kurdish.
Master Degree in Public Administration
1. Head of the Personal Development Committee.
2. Designed the Curriculum of Personal Development for undergraduate of College of Medicince/ Hawler Medical University from 1st to 6th year students.
3. Member of CPD Committee.
4. Member of Examination Committee.
5. Member and Project Manager in the Center for Research and Education in Women's Health.