Nabeel Abdulrazzaq Fattah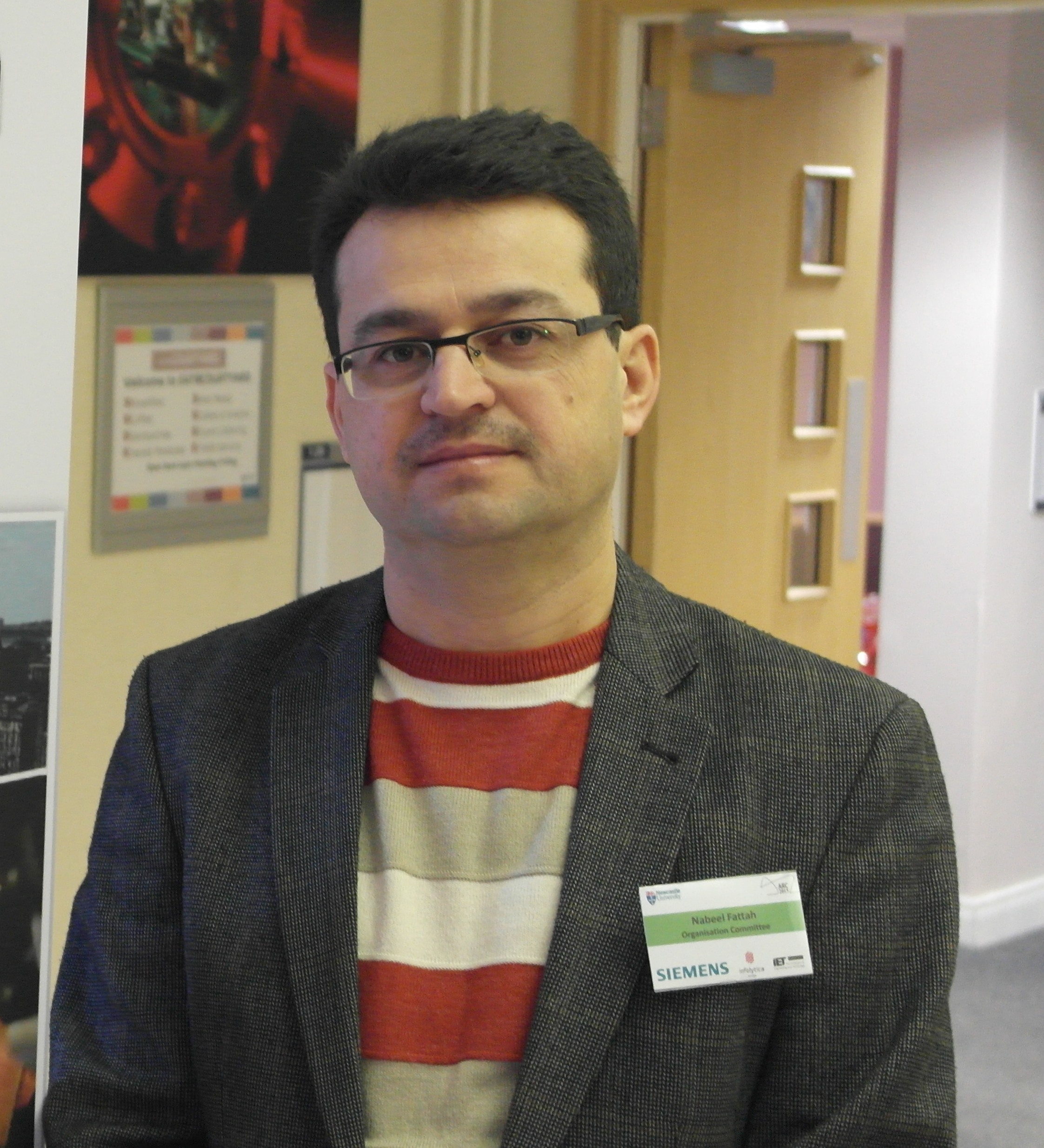 Lecturer
College of Medicine
Department of Basic Sciences
This email address is being protected from spambots. You need JavaScript enabled to view it.
In May 2018, I received my Ph.D. from Newcastle University in the United Kingdom. My project was about developing a novel wireless system for sight restoration. I passed the viva and completed the project successfully. During this research, I co-founded a group (Optogenetic Visual Cortical Prosthesis) to restore sight. The OVCP group and this project are the only ones in the world that are working to restore sight by delivering light to the visual cortex.
I'm interested in retinal and visual cortical prostheses for sight restoration. I am currently designing and manufacturing a new system to assist people with ultra-low vision and to treat lazy eyes using a novel technique.
My next project will be to develop a new method of treating glaucoma.
2018, PhD in Biomedical Engineering, Newcastle University, UK
2016, Diploma in Human Resource, ALISON Institute, Ireland
2016, Diploma in Human Anatomy, ALISON Institute, Ireland
2016, Diploma in Nursing and Patient Care, ALISON Institute, Ireland
2016, Nursing Studies - The Physical Examination, ALISON Institute, Ireland
2004, MSc in Nuclear Physics (1st honour), Salahaddin University, IRAQ
1997, BSc in General Physics (1st honour), Salahaddin University, IRAQ
International and local Symposium
N. Fattah, W. Al-Atabany, D. Sokolov, G. Chester, P. Degenaar (Newcastle University, Newcastle upon Tyne/UK), "Real-Time Fully Wireless Implantable Optogenetics Visual Cortical Stimulator," the 2nd International Symposium on Artificial Vision in Aachen, Germany, 2015. (Oral Presentation – 13 minutes)
Nabeel Fattah, "Lighting up the visual cortex: Optogenetic Cortical prosthesis," Brain Hardcourt memorial Meeting, Hazelwood Castle, York, UK, 10th May 2016. (Lecture – 30 minutes)
Local conferences and meetings contributions
N. Fattah, G. Chester, D. Sokolov and P. Degenaar, "Wireless Neuroprosthesis Implant," HCDP conference, Nottingham, 16 Sep 2013, Poster.
N. Fattah, G. Chester, D. Sokolov and P. Degenaar, "Wireless Neuroprosthesis Implant," North East Epilepsy Research Network meeting, Durham, 27 Sep 2013
School of Electrical and Electronic Engineering, Newcastle University, Annual Research Conference 23/24 January 2014, poster. Best poster award
School of Electrical and Electronic Engineering, Newcastle University, Annual Research Conference, 21/22 January 2015, (Oral Presentation – 12 minutes).
N. Fattah, G. Chester, D. Sokolov and P. Degenaar, "Optogenetic visual cortex implant," NUIAPGR Research Day, North Great Museum, Newcastle, 10 March 2015, poster. Best poster award.
N. Fattah, G. Chester, D. Sokolov and P. Degenaar, "Optogenetic visual cortex implant," Biomedical Engineering day, Newcastle, 15 December 2015, poster.
N. Fattah, G. Chester, D. Sokolov and P. Degenaar, "Wireless power transfer for the Optogenetic implantable visual cortex stimulator," ARC conference, 20/21 January 2016, paper, (Oral Presentation – 12 minutes), Best paper presentation award.
N. Fattah, G. Chester, D. Sokolov and P. Degenaar, "Optoelectronic Visual Prosthesis," Engineering and Physical Sciences Research Council (EPSRC), Newcastle, UK, 19 April 2016.
S. Nayyef, N. Fattah, W. Al-atabany, G. Chester, D. Sokolov and P. Degenaar, "Image processing and still Image Transferring for Optogenetics Visual Cortical Stimulator", Biomedical Engineering Day, Newcastle University, UK, 2015