Abdullah Saeed Ibrahim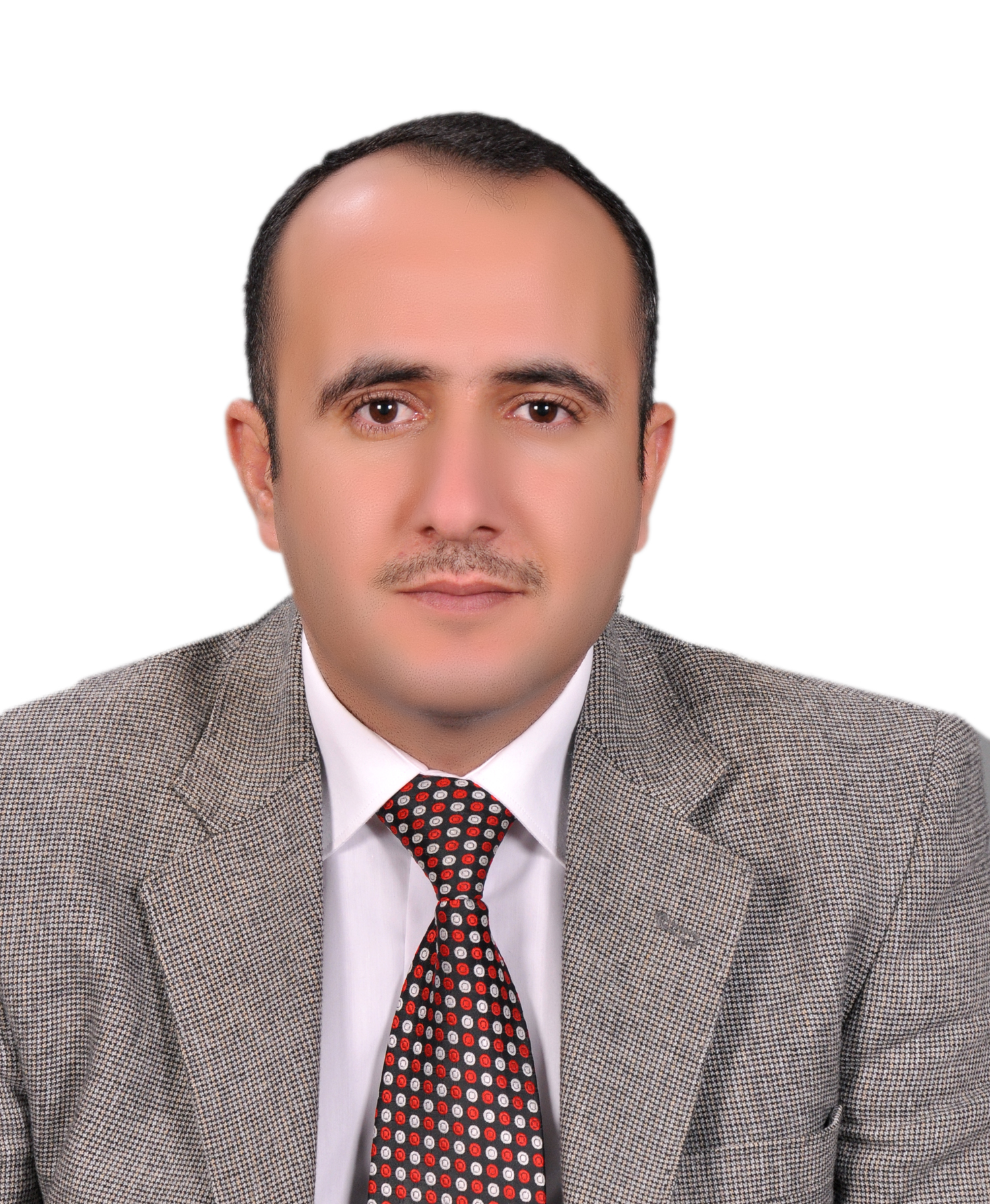 Assistant Professor
College of Medicine
Department of Medicine
This email address is being protected from spambots. You need JavaScript enabled to view it.
Assistant Proffesor -Consultant at the department of medicine-college of medicine – Hawler medical university.
Assistant Proffesor -Consultant Gastroenterologist & Hepatologist at gastroenterology center –Rizgary teaching hospital.
1- Case report (Pediococcus pentosaceus SEPTIC ARTHRITIS OF KNEE: A CASE REPORT . Mohammed Omer Mohammed , Sherko A Omer, Taha Ahmed Fathulla
Rebar Mohammed Nori and Abdullah Delmany .Submitted 26th November 2013; accepted 12th February 2014( Mohammad O M et al. / JSMC, 2014 (Vol 4) No.1)
2- Case report ( Sertraline Induced Acute Hepatitis: A Case Report)Araz Aziz Abdullah1, Abdullah Saeed Ibrahim, Halgurd Fatihullah Ahmed.Published Online April 2015 in SciRes. http://www.scirp.org/journal/health
3-Case report: A case of Argyria following colloidal silver ingestion
Halgurd Fatihullah Ahmed, Abdullah Saeed Ibrahim, Jalal Ali Jalal and Sanger JalalMerit Research Journal of Medicine and Medical Sciences (ISSN: 2354-323X) Vol. 3(3)pp.937941,March,2015Availableonlinehttp://www.meritresearchjournals.org/mms/index.htm.Copyright © 2015 Merit Research Journals
4- CRIMEAN CONGO HEMORRHAGIC FEVERMANAGEMENT IN ERBIL DURING 2010-2011.Abdullah S. Ibrahim,Kharman S. Ibrahim,Mohammed O. Mohammed,Mohammad A. Al-Shaikhani,Ali A. Barzanji,Sarhang J.Saeed,Saefadin Muhiaden.European Scientific Journal August 2014 edition vol.10, No.24 ISSN: 1857 – 7881 (Print) e - ISSN 1857- 7431
5- Percutaneous Trans-hepatic Biliary Drainage In Kurdistan Center For Gastroenterology And Hepatology .Naser Abdullah Mohammed *,Taha Ahmed Al-Karbuli**, Abdullah Saeed Ibrahim*** Muhsin Abubakir Mohammed**** ,JKBMS 2015.
6-Epidemiology of (H1N1) pandemic 2009 influnza virus infection in erbil city /Iraq.halgourd fathula,sherzad ali ,Abdullah saeed Ibrahim, JKBMS 2016.
7-EPIDEMIOLOGIC AND PATHOLOGIC CHARACTERISTICS
OF PATIENTS WITH ESOPHAGEAL CARCINOMA AT
KURDISTAN CENTER FOR GASTROENTEROLOGY AND
HEPATOLOGY.Abdullah S. Ibrahim , Rebaz Lake , Karokh H. Salih , and
Mohammed O. Mohammed . JSMC, 2019 (Vol 9) No.2. https://doi.org/10.17656/jsmc.10198

8-Epidemiological and Clinical Characteristics of Patients withInflammatory Bowel Disease in Erbil City.Jaafar Tahir Hassan, Abdullah Saeed Delmany.Med J Babylon 2018;15:281-5. DIO;10.4103/MJBL.MJBL_65_18.
9-
- Relationship between Blood Group and Gastric Carcinoma in Erbil City: A Case Controlled Study.Abdullah Saeed Ibrahim.ZANCO JOURNAL OF MEDICAL SCINICE .VOLUM 25NO 3 .1/11/2020
10-
Relation of Blood G History of Dyspepsia Infection Relation of Blood Group,
Crowding Index and Family yspepsia with Helicobacter pylori. Mohammad O. Mohammad1, Hadeel A. Ibrahim, Taha A. Al Karboly, Abdullah S. DelmanY..JZS (2016) 18-4 (Part-A)
11-
Relationship between C- Reactive Protein, Differential Leukocyte Count
and Uric Acid in Kidney Disease in Erbil Teaching Hospital.Kharman Saeed Ibrahim ¹*, Zhian Sherzad Haydar², and Abdullah Saeed Ibrahim³.ZANCO Journal of Pure and Applied ScienceThe official scientific journal of Salahaddin University-Erbil.ZJPAS (2017), 29 (s4); s47-s55
Bachelor of Medicine (M.B.Ch.B), 2001-2002 from Hawler Medical University
Fellow of the Iraqi board for medical specialization- F.I.B.M.S. (Iraqi Board) in internal medicine, 2009.
Fellow of Kurdistan board for medical specialization –gastroentrology and Hepatology -2015.
consultant Gastroentrologist & Hepatologist
Head of Gastroentrology & Hepatology Center -Rizgary Teaching Hospital