Said Mustafa Said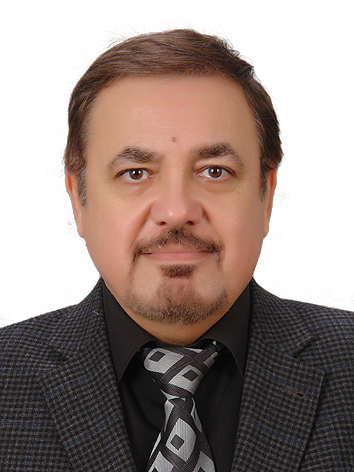 Professor
College of Medicine
Department of Surgery
This email address is being protected from spambots. You need JavaScript enabled to view it.
consultant otolaryngologist in rizgary teaching hospital since 1-10-2004 and perminant teaching staff of medical college in hawler medical university since 2005.graduated from medical college of baghdad university 1983..got iraqi board in ENT and head & neck surgery FIBMS from baghdad 1992 . got FACS from chicago 2017..member of amercan academy AAO&HNS 2006.member of teaching staff and supervisor of iraqi board and kurdistan board of medical science.Head of Hawler center for KBMS.[KURDISTAN BOARD].
https://scholar.google.com/citations?hl=en&user=SN2h5o4AAAAJ
The effect of on Post-Tonsillectomy Morbid Sequel [Pain, Early feeding and Emesis]. [Published in Zanco journal of medical Sciences V0l.12 [special issue] 2008]
Reflux Laryngitis in Kurdistan [Iraq], manifestations and laryngoscopic finding and response to treatment. Accepted as a poster in the annual meeting of AAO&HNS October 2009.No 253, published in AL-kindy Medical Journal .Vol.6 No.[1]2010
Myringoplasty Risk factors and the effect of post operative follow up on success rate in Erbil / Kurdistan of Iraq. [Published in Zanco Journal of Medical Sciences.[vol.14,No[3],2010]
The effect of adenoid size on tympanometric finding in children.
Farhad Jalil Khayat * Said Mustafa Said * Hanna Hanano Kasho * Bashir Jalal Jamil **
Zanco J. Med. Sci., Vol. 20, No. (3), 2016
5.THE EFFECT OF ADENOTONSILLECTOMY ON THE QUALITY OF LIFE AMONG CHILDREN TWO TO THIRTEEN YEARS OF AGE.
Sherko Saeed Fathulla Zmnako a, Yusuf Ibrahim Chalabi a , Said Mustafa Said b, Huner Mohamed Hama Ameen c, Rekawt Hama Rashid Krim d, and Mohammed Subhan Mohammed
Submitted 24th February 2017; accepted 1st August 2017
------------------------------------------------------------------------------------------------------------------
6.Bismuth Iodoform Paraffin Paste [BIPP] Wick versus Topical Levofloxacin Drops in Rapid Drying of Wet Ear in Tubotympainic Chronic Suppurative Otitis Media.
SAID MUSTAFA SAID
KBMS 2017 VOL3 NO.1
7.Minimal invasive nasal valve repair comparison with other surgical methods in treatment of nasal valve obstruction.
Ehab Taha Yaseen1, FICMS, Said M Said2, FICMS, Ali Omer Taha3, FICMS
Mustansiriya Medical Journal Volume 14 Issue 2 December 2015
8.Surgical and Audiological Outcomes of Cartilage-Perichondrium Composite Graft Myringoplasty .
SAID MUSTAFA SAID BEWAR HASAN
JKMC Kirkuk
9.Prophylactic versus postoperative antibiotics in septoplasty.
Said Mustafa Jaf * Sherzad Awla
Zanco J. Med. Sci., Vol. 20, No. (2), 2016
10.SEPTOPLASTY VERSUS SEPTOPLASTY WITH MINIMAL NASAL VALVE REPAIR.
SAID MUSTAFA SAID
Submitted 2nd February 2017; accepted 1st August 2017
--------------------------------------------------------------------------------------------------------------------
11.EFFECT OF TRANS-SEPTAL SUTURE TECHNIQUE VERSUS NASAL PACKING AFTER SEPTOPLASTY. ///Dr. Said Mustafa Said1, Dr. Abubakir F. Abdulrazzaq
International Journal of Technical Research and Applications e-ISSN: 2320-8163, www.ijtra.com Volume 3, Issue 4 (July-August 2015), PP. 33-40
12.CONDITION OF CONTERALATERAL EAR IN CHRONIC OTITS MEDIA
Dr.Peshrwa khalid khader ,,Dr. SAID M.SAID FOR PUBLISHING IN KBMSJ 2020 VOL.6 NO.1
13 .EFFECT OF SMOOKING ON HEARING LOSS
DR.ROJHIN SHAFEEN SABER ..DR. SAID . SAID PUBLISHED IN KBMSJ 2018 VOL4 NO1
14.UNILATERAL SINONASAL DIS. REGARDING CLINICAL AND PATH. AND RADIOLOGICAL FEATURE
DR.SAID M.SAID DR.MOHAMMAD AHMED SHERWANI
FOR PUBLISHING IN ZJMS 17-2-018 VOL 24 NO1
HEAD OF CPD DEPARTMENT SINCE 2014
CONSULTANT IN RIZGARY TEACHING HOSPITAL 2004
PROFESSOR IN HMC/HMU. TEACHING FOR UNDERGRADUATE HMC
SUPERVISOR AND TRAINER FOR POST GRADUATE STUDENT FOR FIBMS & FKBMS
HEAD OF HAWLER CENTER FOR KBMS [BOARD KURDISTANY] SINCE BEGNING 2011