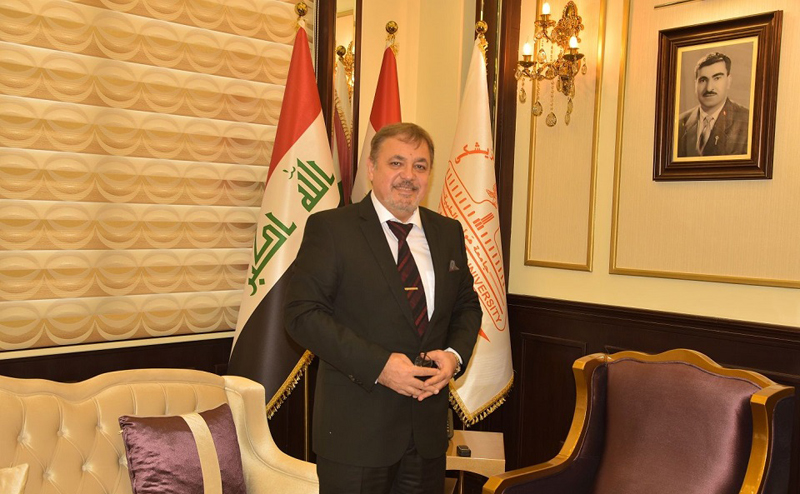 Assistant Professor Dr. Dara O. Meran, President of Hawler Medical University, honored Professor Dr. Said M. Said from the College of Medicine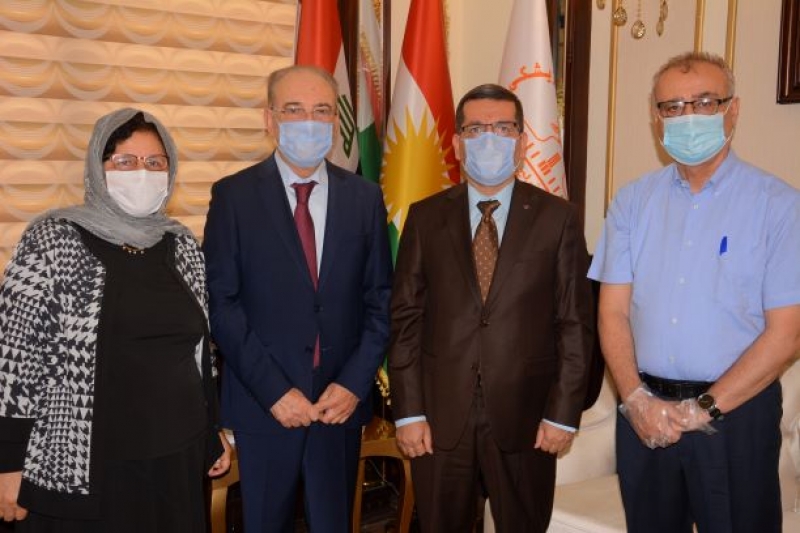 Under the supervision of the University President, Assistant Professor Dr. Kamaran Younis M-Amin, and with the presence
Assistant Professor Dr. Dara O. Meran, President of Hawler Medical University,
Dr. Petr Smejkal, chief epidemiologist and infectious disease specialist at the Institute of Clinical and Experimental Medicine (IKEM) in Prague,
The Department of Community Medicine at the College of Medicine,
Under the patronage of Assist. Prof. Dr. Dara O. Meran, the President of Hawler Medical University and within the Kurdistan Scientific 
Hawler Medical University in collaboration with Ishik University held the International Conference on Oral Sciences (ICOS) at Erbil International Hotel on 3-4 May 2018.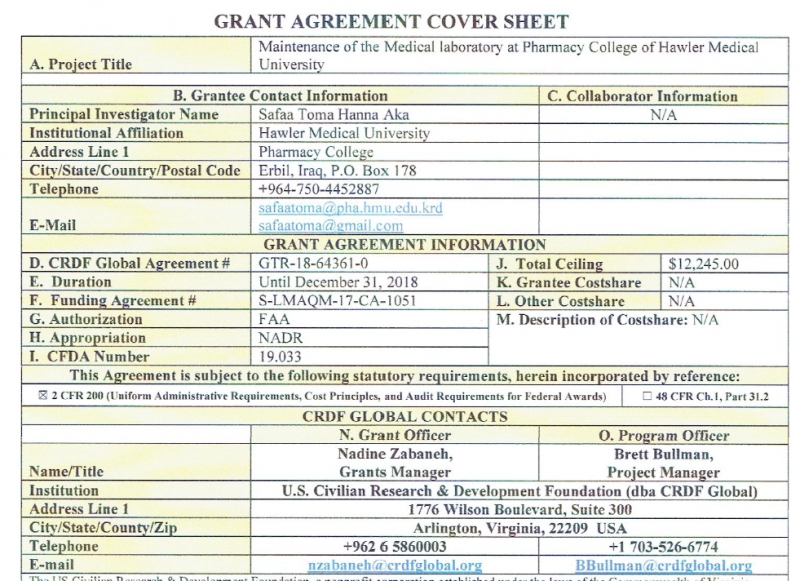 Hawler Medical University received a grant from the CRDF Iraq Chemical and Biological Security Grants (ICBSGs) for the maintenance of the Medical laboratory at Pharmacy College with a total amount of US$12,245.
On 26 November 2019, the presidency of Hawler Medical University organized a ceremony on the occasion of attaining ISO 9001:2015 by the university..