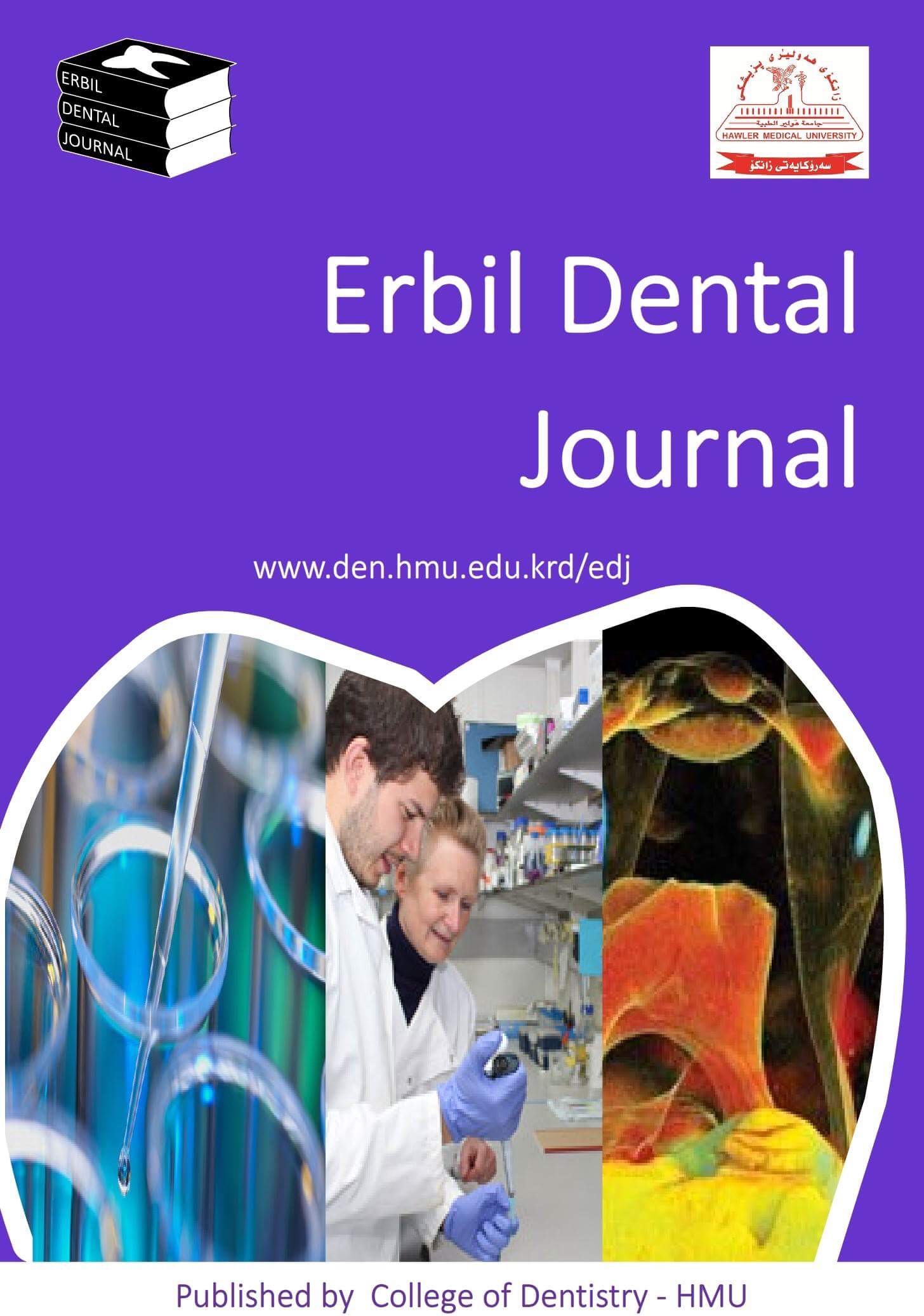 The Erbil dental journal is an open access and peer reviewed journal emphasis on the field of  Dentistry. Placing an emphasis on publishing novel and high-quality research papers, the Journal aims to influence the practice of dentistry at clinician, research, industry and policy-maker level on an international basis.
Topics covered include the management of dental disease, periodontology, endodontology, operative dentistry, fixed and removable prosthodontics, dental biomaterials science, long-term clinical trials including epidemiology and oral health, technology transfer of new scientific instrumentation or procedures, as well as clinically relevant oral biology and translational research.
This journal will be publish by college of dentistry/Hawler medical university at Erbil /Iraq , for more information about EDJ contact: This email address is being protected from spambots. You need JavaScript enabled to view it.
This journal will be publish and print after we we get the ISSN .