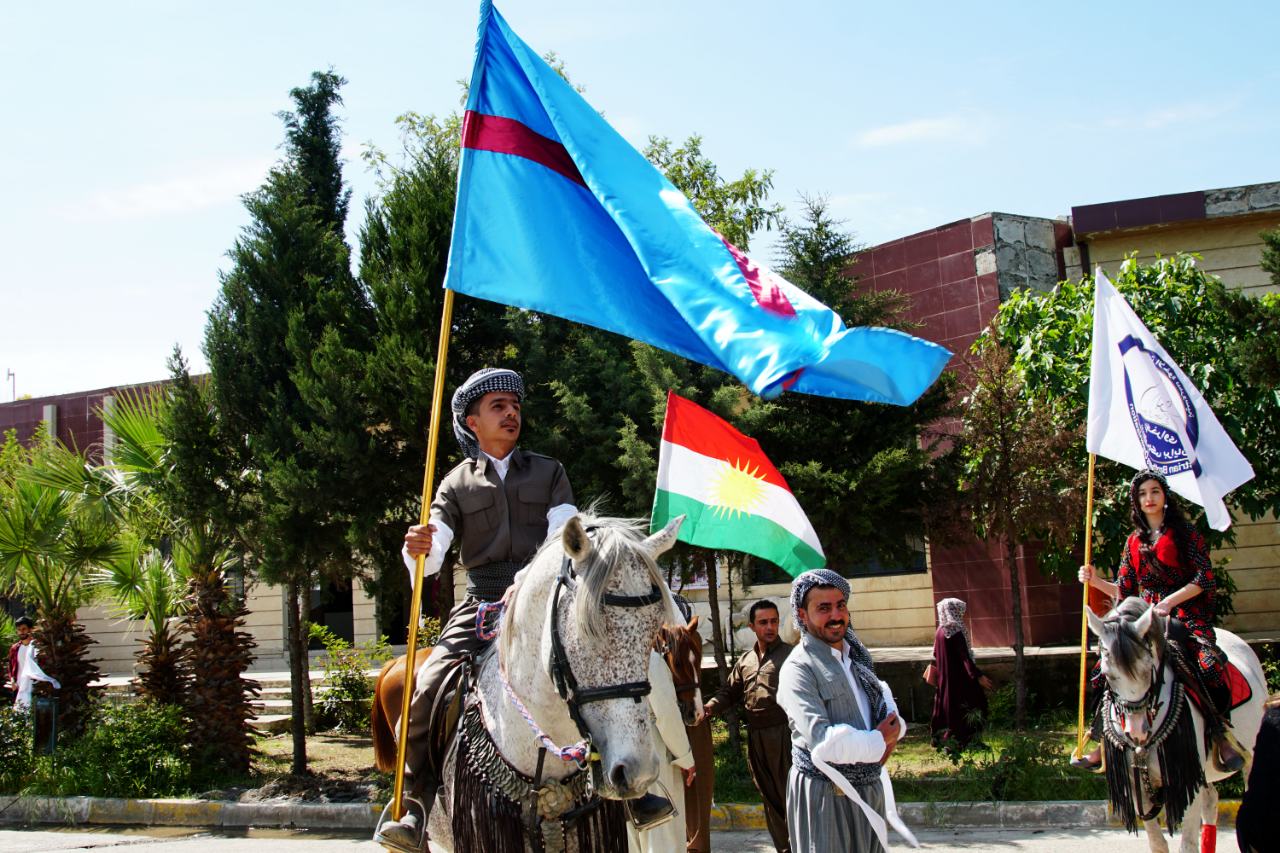 The College of Health Sciences and the Directorate of Health and Safety at Hawler Medical University organized the spring festival of health and safety on 25th April 2019, under the supervision of the University President, Assistant Professor Dr. Dara O. Meran, and the participation of a number of distinguished guests and officials in addition of the academic staff and students.
Info:
Summary description: spring Festival of Health and Safety celebration of the World Environment Day 
Type: festival.
Organizers: Mr. Haval, Mr. Amer Ali Khaleel, Miss Chnar Dizayee and students of both departments. 
Affiliation: Hawler Medical University/ College of Health Sciences. 
Attendants: Faculty members of the College of Health Sciences at Hawler Medical University and guests. 
Location: Garden of the College of Pharmacy
Day: Monday
Date: 25th April 2019
Time: 9:30 AM - 3:30 PM.
Duration: 7 hr.
Purpose Statement
The spring festival is held to:
Introduce Hawler Medical University to the community.
Applying coexistence between different communities in Hawler city.
Performing laboratory experiments to exhibit the college students' capabilities.
Raise environmental awareness among community members.
 Activities
It includes different scientific, cultural and art activities.
Laboratory tests and education.
Nutritional and healthy diet (Breakfast, Lunch, and Branch).
Environmental activities.
Coexistence and multicultural activities (Traditional cuisine, clothes, and accessories).
Awareness campaign on safety and health.

We want to thank our people here in Hawler medical university at the College of Health Sciences for their participation and we hope that they got benefits from the festival.
Last modified on
Monday, 10 June 2019 01:14