Dr. Ahmed Akil Khudhair participated in the 1st Scientific Conference on Women's Health, which was held by Center for Research and Education in Women's Health (CREWH)/ Hawler Medical University. In 28-29 March 2018, Dedeman Hotel –Erbil – Kurdistan – Iraq. And he participated by a research entitled

Detection of Toxoplasma gondii Antibodies in Persons Referred to Maamon -Dabbagh Health Center for Medical Examination before Marriage – Erbil - North of Iraq
Toxoplasma gondii is a ubiquitous parasite of warm-blooded animals that causes one of the most common parasitic infections in humans. Symptomatic disease is usually uncommon and most of the infections are asymptomatic. The infection may be serious if it's transmitted to the fetus during pregnancy. Prophylactic measures, early detection of the infection and treatment can avoid congenital toxoplasmosis and many long term effects. This study was conducted to evaluate the prevalence of Toxoplasma gondii antibodies among healthy persons referred to Maamon-Dabbagh Health Center for premarriage medical examinations.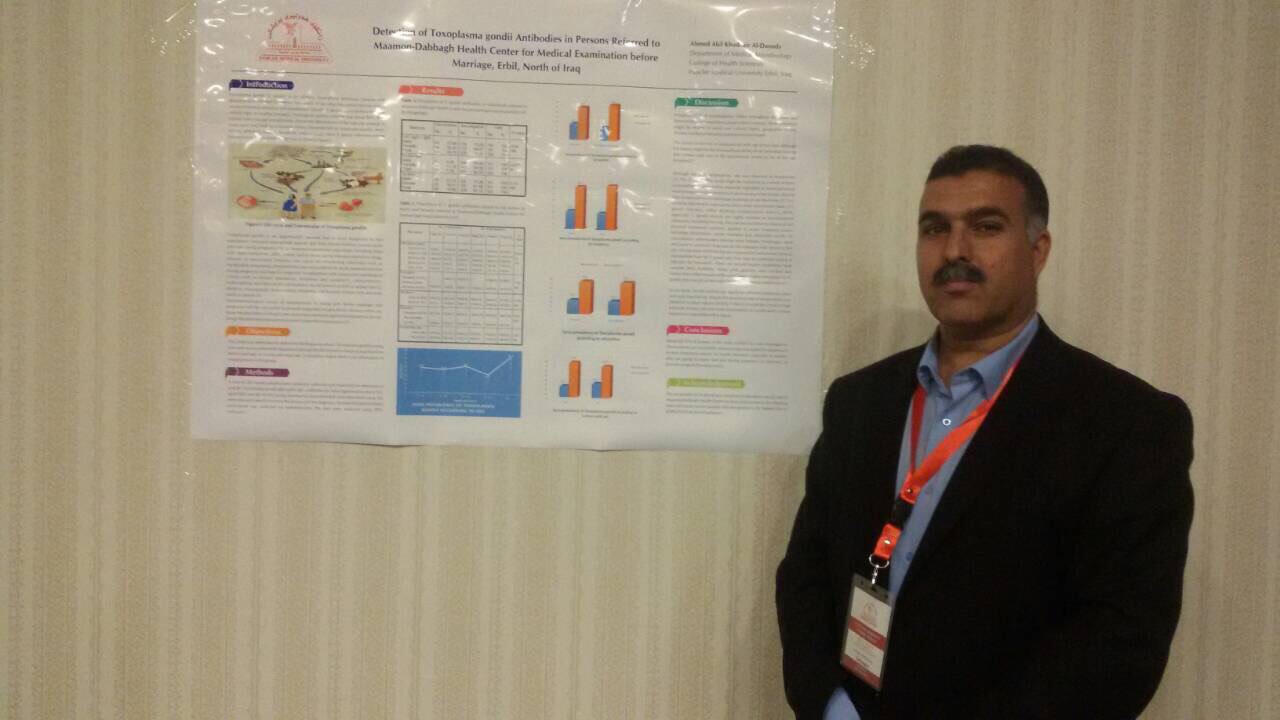 Last modified on
Saturday, 28 April 2018 18:42